Back to Market and Insights
ICRS Ireland | Circular Economy and Supply Chains
Davy Horizons hosted the Circular Economy and Supply Chains webinar on the 10th March 2022. Panellists included Tom Burke, Corporate Affairs and Sustainability Director at Coca-Cola HBC, Brian Jordan - Head of Innovation & Industry Solutions at Cisco Ireland and Óonagh McArdle, Global Sustainability Implementation Leader Corporate EH&S and Sustainability at Dow hosted by Dr. Dorothy Maxwell, Sustainability Director, Davy Horizons. This webinar is part of a series Davy Horizons hosts for the Institute of Corporate Responsibility and Sustainability (ICRS) Ireland to support best practice in sustainability and ESG practitioners.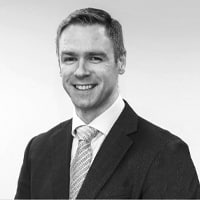 Tom Burke
Corporate Affairs and Sustainability Director at Coca-Cola.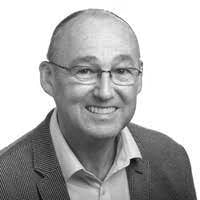 Brian Jordan
Head of Innovation & Industry Solutions at Cisco Ireland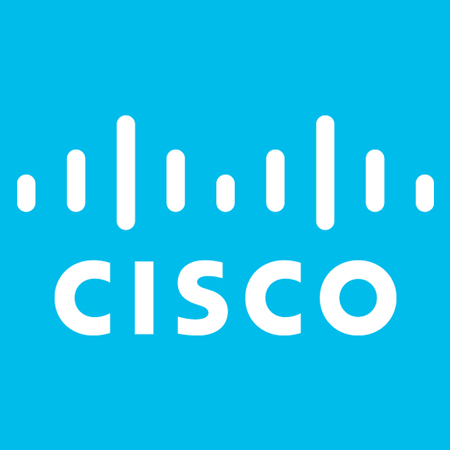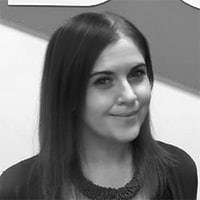 Óonagh McArdle
Global Sustainability Implementation Leader Corporate EH&S and Sustainability at Dow
Circular economy is a growing priority for business. EU and Irish circular economy policy, law, market incentives and customer demand are accelerating the business case for circular business models. Across both Business to Business (B2B) and Business to Consumer (B2C) products "closing the loop" on product lifecycles through better design, recycling and re-use brings benefits for both the environment and the economy.
For the EU, the European Commission estimates it will bring:
Savings of €600 billion for EU businesses (8% of their annual turnover)
Create 580,000 new jobs
450 million fewer tonnes of carbon emissions by 2030.
According to Circuleire, Ireland's circular business collaboration, implementing a 5% material improvement through circular economy strategies represents an annual €2.3bn opportunity for Ireland. The EU Green Deal, EU Circular Economy Action Plan, Irish Circular Economy Strategy 2021 and Bill 2022 are driving a state change to eliminate "Single Use Plastics, packaging, grow sustainable products, supply chain traceability and recycling markets. In practice, there can be hurdles to overcome across supply chain partners to enable environmental benefits and commercials to work. The panelists shared their insights and experiences on how to make the circular economy work in practice and the market opportunities this brings.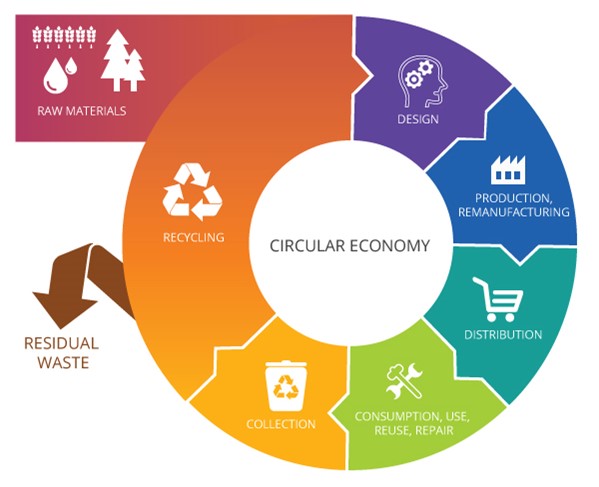 See the key takeaways from the discussion and listen to the recording below.
Business model shift - Circular economy transformation requires a mindset shift from the current "take, make, dispose" linear business models to more sustainable patterns of production and consumption where products and materials are designed reuse in closed loop models. So called End of Life" products and materials need to be seen as "assets and a valuable resource, not "waste". Ecodesign and industry recycling standards are on the way for high impact products and sectors including construction. fashion, furniture, tyres, paints and steel in the March 2022 updates to the EU Circular Economy policy.
Consumers and "Single Use" Packaging – New initiatives to reduce and recycle SUPs are on the way for Ireland to reduce litter and waste. The Irish Deposit Return Scheme (DRS) due to be operational by Q3 2022, aims to incentivise consumers to return single use plastic bottles and aluminum cans for reuse and recycling. A planned 20 cent levy on Single Use coffee cups is due at the end of 2022.
Technology as an Enabler – Technology such as QR Codes, RFID tabs and gamification play an essential role in incentivizing consumers and enabling successful take back and recycling. Digital "sustainable product passports" will soon become the norm in EU markets to provide product traceability to inform the conscious consumer. This will help consumers and businesses make informed choices when buying, repairing and recycling goods and cut through greenwash.
Partnerships - No company can transition to the circular economy alone. Partnerships with suppliers across the value chain are key to enable take back, reverse logistics and recycling models to work. Multi-stakeholder partnerships with policy makers, NGOs and industry experts to action market solutions are essential tools for success.
Circular Economy and Supply Chains