Back to Market and Insights
Davy advises Dalata Hotel Group on their c. €95m Equity Fundraise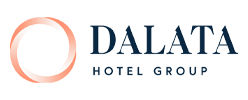 Davy acted as Sole Sponsor and Joint Bookrunner on a placing of 19.99% of the issued share capital of Dalata Hotel Group plc ("Dalata" or the "Group"), raising gross proceeds of approximately €95m.
Transaction Highlights
The capital raising received strong demand from existing and new high-quality institutional investors and was strongly oversubscribed. The placing price came at a premium of 0.3% to the average closing price for the two weeks prior to the Placing.
Company Overview and Background to the transaction
Dalata is the largest hotel operator in Ireland with a growing presence in the United Kingdom. Its portfolio consists of 29 owned hotels, 12 leased hotels and 3 managed hotels with a total of 9,211 bedrooms. Covid-19 impacted heavily on trading in the first half of 2020 and the management team took swift and decisive actions to mitigate the effects of the pandemic on the business. The €95m fundraise was the next element in the Group's strategy to position itself for future growth and to provide additional financing headroom, following the initial cost reductions in March/April, the successful sale and leaseback of Clayton Hotel Charlemont in April and the Group's renegotiation of its banking facilities in July.
Davy Value Add
Davy acted as Sole Sponsor and Joint Bookrunner. Davy has been Corporate Broker to Dalata since its IPO in 2014.