Back to Market and Insights
Davy advises Ryanair on their €400m Equity Fundraise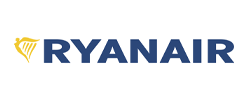 Davy acted as Sole Bookrunner on an accelerated bookbuild placing of 3.2% of the issued share capital of Ryanair Holdings plc ("Ryanair" or the "Group"), raising gross proceeds of approximately €400m (the "Placing").
Transaction Highlights
The transaction received strong demand from existing and new investors and resulted in a materially oversubscribed book. The Placing was priced at a tight discount of 2.6% to the previous closing price.
Company Overview and Background to the transaction
Ryanair is Europe's largest airline carrying 149 million passengers per annum (pre Covid-19) on more than 2,500 daily flights from 79 bases. The Group connects over 240 destinations in 40 countries on a fleet of 470 aircraft. Ryanair has a team of over 17,000 highly skilled aviation professionals delivering Europe's No.1 on-time performance, and an industry leading 35-year safety record. Ryanair is Europe's greenest cleanest airline group and customers switching to fly Ryanair can reduce their CO₂ emissions by up to 50% compared to the other Big 4 EU major airlines.
2020 has proven to be the most challenging period in Ryanair's 35-year history but it has responded well, and the current environment is likely to result in long-term impacts for the sector which Ryanair expects will create opportunities.
Ryanair decided to access the capital markets in order to: (i) allow the Group to capitalize on significant post Covid-19 growth opportunities; (ii) strengthen the Group's robust financial position; and (iii) ensure prudent capital management.
Davy Value Add
Davy acted as Sole Bookrunner on the transaction. Davy's in-depth knowledge of Ryanair's equity story and shareholder base resulted in high-quality demand.