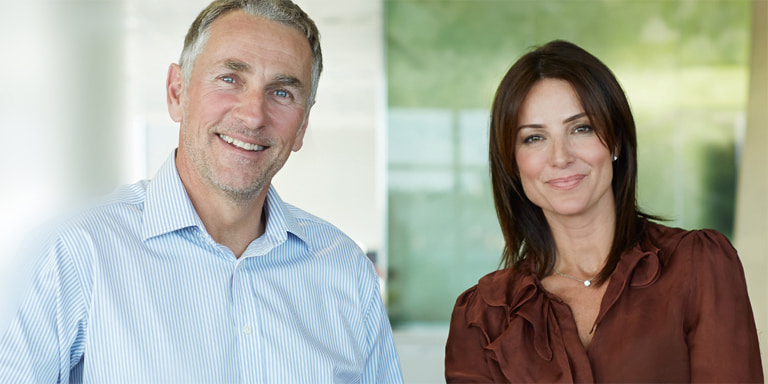 Retirement Planning
Let's start talking about your retirement number
Not the age that you'll retire. Let's talk about the number that will give you real financial confidence.
A roadmap for a successful retirement
Retirement looks different for everyone. We start with the bigger picture, assessing your current and future needs and taking all of your assets into account. We discuss the possibilities and provide you with a roadmap for a successful retirement.
Maximise your pension
Pensions and the rules around them are complex. Our team will work with you to consider your financial circumstances and lifestyle in the context of your broader retirement plan.
Bring you peace of mind
We know markets don't move in straight lines. This can be worrying in retirement when you are drawing income from your portfolio. We work with you to create an investment portfolio with the objective to withstand the ups and downs of markets and give you peace of mind.
Some questions you might have
By helping you figure out your goals we can help determine how much you'll need to fund the retirement you hope for. Your financial life plan can be the roadmap to help you get there – whether that means saving more, spending less or working longer, we can help you weigh up your options and make informed decisions.
Retiring early may require some trade-offs. We can help you plan to make early retirement a reality and track your progress over time. Our forecasting models within your holistic financial life plan can add context to life's important decisions. Remember, the earlier you begin planning the earlier you'll be ready.
Retirement may be the most expensive thing you'll ever fund. Pensions remain the most tax efficient structures to save for retirement and are a key component of retirement planning. We provide a wide range of pension options to suit your needs whatever your circumstances, and we answer all those pensions questions.
We can help you review your current spending and guide you in the right direction. And then we'll regularly review in order to ensure that you don't outlive your assets.
Have a question?
Our approach to helping you achieve the future you want.
Our People
Our advisers are here to help
Markets & Insights
Our Latest Insights
94%overall satisfaction*
Over 90 yearsin business
More than 800experienced employees
€16bn+ assetsunder management
96% trustrating from clients*
We're ready to help you plan for a better retirement.
Your financial future starts with a conversation.
Keeping you safe
Incidents of fraud and cybercrime are increasing with scams becoming more sophisticated and harder to identify. Fraudsters are continuously coming up with new ways to try to illegally access personal and financial information, often by convincing people that they are dealing with a company they know. Visit our security centre to learn more about the types of scams to be aware of, what to do if you're the victim of fraud and ways to protect yourself.
You may choose to avail of Davy Financial Life Planning as part of our wealth management service which may include guidance or information in relation to your pension, retirement needs, life assurance, income or health protection policies, other investments, or succession planning. Information on this website is not investment advice as it does not take into account the investment objectives, knowledge and experience or financial situation of any particular person. Prospective investors should make their own assessment of the information and obtain advice suitable to their own individual circumstances. Davy Financial Life Planning may include general guidance or information on tax and estate planning. Please note that Davy does not provide tax or legal advice, nor accept liability for it. We recommend that you consider seeking tax and legal advice from professionals, with whom we are happy to engage.
All data correct as at June 2020. The 'Voice of the Client' survey was conducted in June 2020 with a large representative sample of the Davy Private Client base.