Back to Market and Insights
Davy Advises Spotlight Oral Care on their Series A Fundraise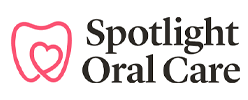 Davy advised Spotlight Oral Care ("Spotlight") on their €2m Series A investment from International Investment and Underwriting ("IIU") in July of this year. The transaction further reinforces Davy's focus on fast growing Irish companies and local entrepreneurs.
Company Overview and Background to the Transaction
Spotlight is a Galway based dental care brand founded by dentists, Dr. Lisa Creaven, Dr. Venessa Creaven and Dr. Barry Buckley in 2016. Spotlight is focused on developing sustainable environmentally friendly oral care products. The Company has grown rapidly over the past few years broadening their product offering and launching in new markets such as the UK and US.
Davy were appointed to advise Spotlight on their Series A fundraise in July 2019. Davy worked with Spotlight over the following months preparing a management presentation / teaser and approaching potential investors. There were three UK-based venture capital firms interested in investing in the brand, with IIU being selected as the preferred investor. IIU invested €2m in Spotlight for 10% equity in the business.
IIU's investment will be used to expand further into the US market where the Company has signed deals to enter about 4,000 beauty and pharmacy retail outlets.
Dr. Barry Buckley, Co-founder stated "We appreciate the Davy team's strong dedication to the project, along with the relevance of their advice, the continuity of their involvement and also their intimate understanding both of the market targeted by Spotlight and of the networks of potential capital investors."