Back to Market and Insights
Davy acts as Sole Bookrunner and Euronext Growth Advisor to Corre Energy B.V.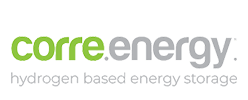 Davy Group advised Corre Energy on its successful listing on Euronext Growth Dublin, €12m equity raise and €20 million investment from Fondo Italiano per l'Efficienza Energetica (FIEE).
Transaction highlights
The transaction received strong demand from institutional investors and resulted in a materially oversubscribed book. The Company intends to use the proceeds from the Placing as well as the FIEE investment to continue the development of its first two projects, to accelerate the development of an existing project pipeline of 11 EU designated projects across the Netherlands, Germany and Denmark and for general corporate purposes.
Company overview & background to the transaction
Corre Energy is focused on the development, construction and future operation of long duration grid scale renewable energy storage solutions to be complemented by the production and sale of green hydrogen, all of which play a key role in the decarbonisation and deployment of renewable energy sources.
The Company, which is currently in development phase, will use renewable electricity to store compressed air in underground salt caverns, which can subsequently be combined with green hydrogen stored in co-located caverns to fuel the generation of electricity. When renewable electricity supply is high resulting in low prices, Corre Energy will compress air into storage caverns and conversely when renewable electricity supplies are low and prices are high, Corre Energy will generate green electricity from compressed air energy storage ("CAES"). Additionally, Corre Energy will generate revenue from the sale of electricity market balancing services and will sell surplus green hydrogen production to industry.
Davy Group value add
We acted as Sole Bookrunner on the transaction. Our in-depth knowledge of this sector and of Corre's aspirations resulted in high-quality demand. The transaction further reinforces Davy Group's credentials in the decarbonisation spaces as well as in UK & Irish ECM transactions.