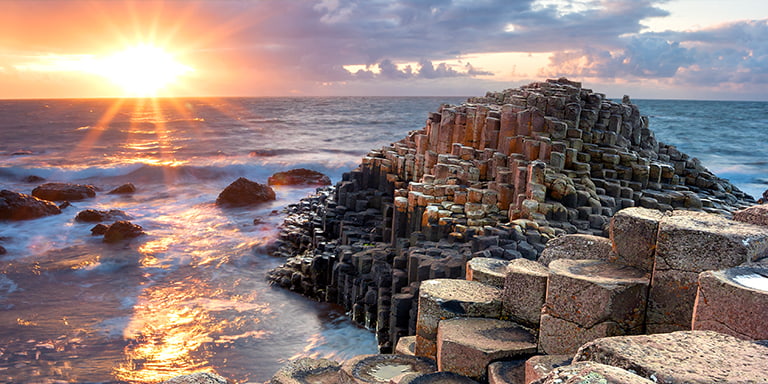 Sustainabilty Advisors
Davy Horizons.
Davy Horizons.
Helping you define sustainable solutions.Helping you define sustainable solutions.
Welcome to Davy Horizons
Organisations are under increasing pressure from not just their core stakeholders but also society at large to develop a deeper understanding of their environmental, social and governance responsibilities.
Leveraging decades of core sustainability expertise at leadership, implementation, policy and disclosure levels, Davy Horizons is a sustainability consultancy which specialises in helping organisations understand changing stakeholder and societal expectations by defining and operationalising bespoke sustainability plans to drive their long-term success.
Managing sustainability risks and opportunities is a growing priority for companies. Urgent environmental and social challenges like climate change and modern slavery are creating a growing range of policy, legal and market challenges for business to navigate.
Suite of services
Strategic sustainability advice through to practical implementation and ESG evaluation and reporting.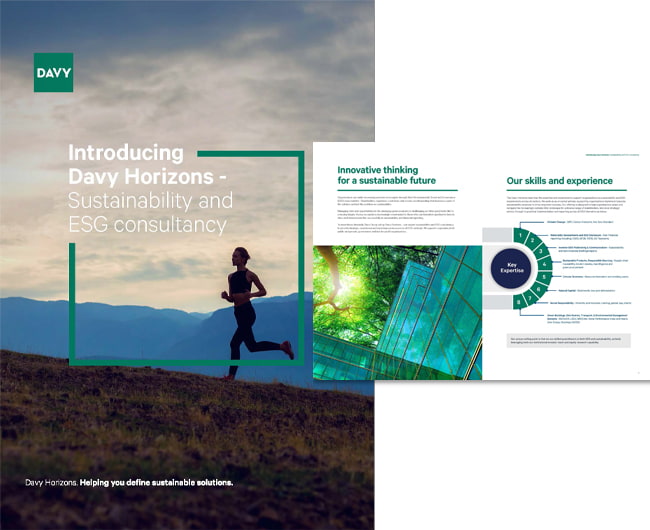 Davy Horizons Brochure
Introducing Davy Horizons – Sustainability and ESG consultancy
Davy Horizons
Sustainability Insights

OUR PEOPLE
Meet the Davy Horizons team
We're ready to help you plan for a sustainable future
To find out more about our sustainability services and to subscribe to receive updates from Davy Horizons please click on the link below
Our partners and affiliations