We've launched our new website
August 2018
As part of our goal to continuously improve our clients' digital experience, we have launched our new and improved website, making it easier to find and view content on mobile and other devices.
While we have introduced many improvements and additions to the new site, users can continue to access the information they always have, such as Markets & Share Prices, Research, Insights and myDavy, our online portal.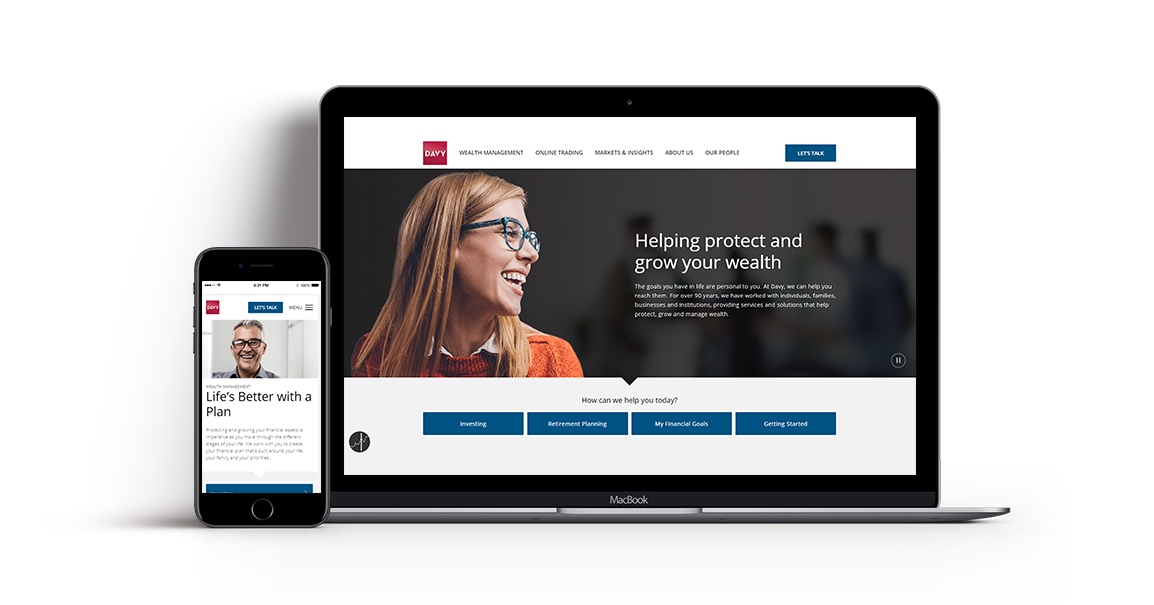 Mobile first. A better experience.
Our new website uses the latest technology to provide an improved and more intuitive experience. We have designed it to enhance viewing on mobile devices, employing a clean aesthetic and simplified navigation making it easier to find and view information.
Improved functionality
Incorporating feedback, changes to the new site include improvements to our Markets & Share Prices, Research and Insights pages. Davy clients can continue to access myDavy, through the Login button on the homepage.
We hope visitors will enjoy the new and improved website and we will continue to look for ways to enhance their digital experience with Davy.