International Women's Day 2023
#EmbraceEquity
Across the world, people and groups are stepping forward to show their commitment to #EmbraceEquity this International Women's Day. The theme this year is the importance of understanding the difference between equity and equality.
Equality means each individual or group of people is given the same resources or opportunities
Equity recognises that each person has different circumstances, and allocates the exact resources and opportunities needed to reach an equal outcome
Internal International Women's Day event
The theme for this year's International Women's Day is #EmbraceEquity and the importance of understanding the difference between equality and equity.
The event is on Wednesday, 8th March at 12pm for a panel discussion on this year's theme, facilitated by our CEO, Bernard Byrne.
The panel will include Rachel Hussey, Partner, Arthur Cox and Chair of the 30% Club Ireland from 2019 – March 2022, Sandra Healy, CEO and Founder of inclusio, a science-based, data-led diversity and inclusion platform designed to measure, track and action diversity and inclusion across organisations. Also on the panel is Jean Reddan, Head of Group Marketing and PR here in Davy. Jean will discuss what equity means in the context of our recent research into meeting the financial needs of women in Ireland.
Women's Research
At Davy, our purpose is to deliver exceptional client outcomes by a world-class team. We are aware however that wealth creation, financial planning and investing is becoming more diverse across gender and age. We believe that traditional boundaries need to be rethought and that financial services, in particular, need to consider the female audience in a far more research-informed, authentic way.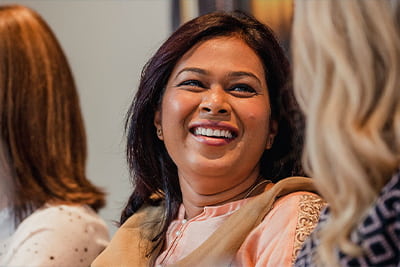 Markets & Insights
Our Latest Insights