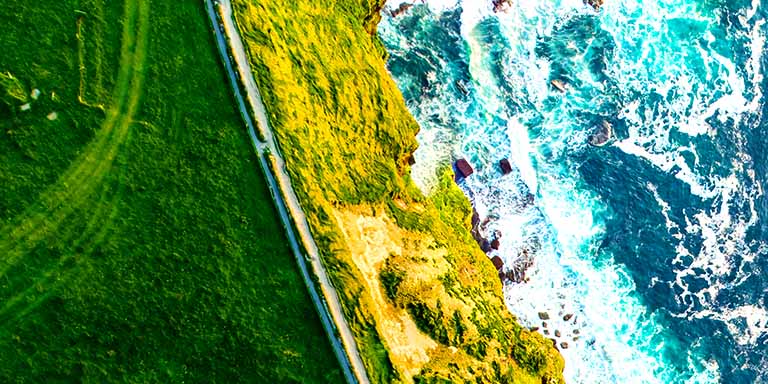 Davy Horizons Event
Climate Change, Corporates and Capital Markets
29th September 2022, 2pm - 6pm
Davy House, 49 Dawson Street, Dublin 2
With the transition to a low carbon economy the pressure is on businesses to be part of the solution and not the problem when it comes to climate change. Keeping up to speed with "what good looks like" and how to back the best solutions at board and operational levels is an ongoing challenge.
Join us for an afternoon of key insights and networking from investors, business leaders and practitioners on best practice for managing climate risk and financing low carbon solutions.
Who is the event for:
Corporations (PLC, private and SME) and policy makers.
Places are limited
Register your interest
Topics include:
Corporate Net Zero Emissions strategy best practice including the latest from Science Based Targets (SBTi) and the new Net Zero Standard;
Investor requirements on climate risk disclosures and capital access under Sustainable Finance Disclosure Regulations (SFDR); Latest trends in ESG ratings from MSCI;
Aligning to upcoming Non-Financial reporting disclosures under TCFD, International Sustainability Standards Board (ISSB), EU Taxonomy and Corporate Sustainability Reporting Directive (CSRD);
Board governance to prioritise climate action;
Activating and financing sustainable solutions in practice;
Upskilling and engaging employees on climate action that counts
Register your interest
Register your interest in attending our Climate Change, Corporates and Capital Markets event.
In addition to calling you, we would also like to send you occasional event invitations, insights, and economic updates. If you would like to receive information by email, post, or phone, please complete the form below.
All fields are required unless otherwise indicated.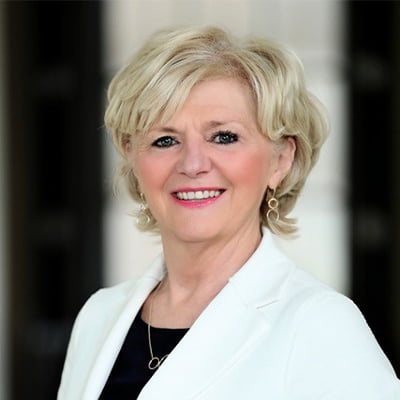 Carol Bolger
Chairperson of An Post
Carol Bolger is a Chartered Director, an Assessor with the Institute of Director's Board Evaluation service and a tutor on the Chartered Director Programme. She is Chairperson of An Post, a non-executive Director on the Board of BCMGlobal ASI Ltd and Chairman of Utexam Solutions Ltd, a subsidiary of BNP Paribas. She also Chairs the Audit Committee of the Department of Agriculture, Food and Marine. She has broad banking experience gained in Corporate and Business Banking in Bank of Ireland and Ulster Bank where she held senior roles including Chief Operating Officer and Director of Strategy & Planning.
Carol is a Certified Bank Director and holds qualifications in Finance and Strategy & Innovation. She is an also an Executive Coach accredited by the European Mentoring and Coaching Council. A Fellow and a former Council Member of the Institute of Banking where she held the position of Vice President.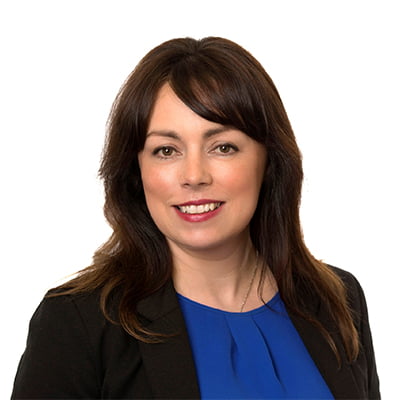 Andrea Carroll
Group Head of Sustainability, Dublin Airport Authority
Andrea Carroll is Group Head of Sustainability at daa. She is an accomplished senior sustainability professional working across the organisation to lead the transformational change required to not only meet but exceed on their sustainability commitments.
She has a long history of success working in the environmental and climate sector in both private and public sector organisations, having moved to daa from a global sustainability role with Amazon Web Services where she worked on global carbon, climate and biodiversity initiatives. While at the Sustainable Energy Authority of Ireland she developed the Energy Academy – a free online education platform that offers high quality energy efficiency education to thousands of Irish businesses every year.
Andrea recently completed her MBA in international business at Griffith College Dublin, holds honours degrees in Geography and Environmental Management from UCD and was Chairperson of Natural Capital Ireland until 2020.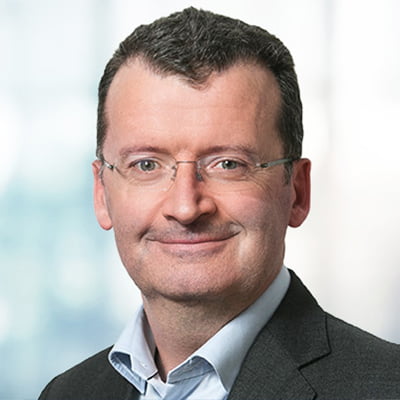 Barry Dixon
Head of Davy Decarbonization
Davy Decarbonization to supports businesses to develop products and solutions which enable their decarbonization strategies. Focused on four broad sectors (and associated supply chains): Power generation, Transport, Build environment and Food & Agriculture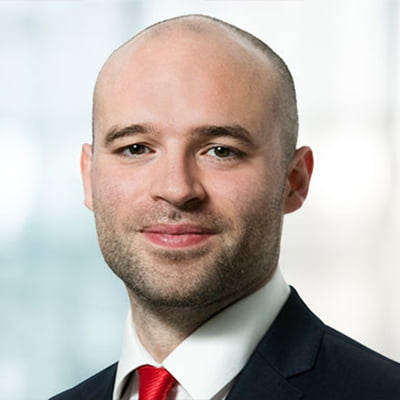 Brian Kennedy
Senior ESG Equity Portfolio Manager at Mediolanum
Brian is a senior equity portfolio manager at Mediolanum, specialising in ESG strategies. Before joining Mediolanum, Brian managed ESG and climate change focused funds at Davy Global Fund Management. These funds have been nominated for seven awards over the last four years at the Investment Week Sustainable Investment Awards. Previously, Brian worked in London for Allianz Global Investors, where he focused on one of the world's first sustainability funds, Allianz Global Sustainability, which launched in 1999.
Brian sits on the Irish steering committee for the Carbon Disclosure Project (CDP) and the Global Investors Group for Global Reporting Initiative (GRI). Brian also lectures on sustainable investing at UCD Smurfit School of Business.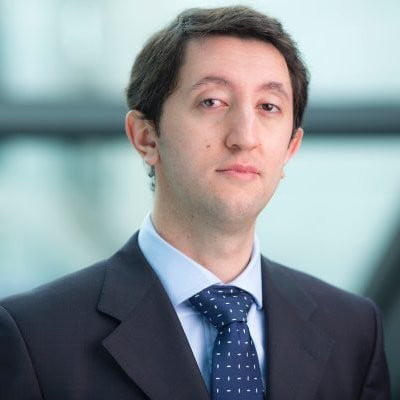 Elchin Mammadov
EMEA Co-head of ESG Research at MSCI

Elchin Mammadov is EMEA Co-head of ESG Research as well as a global utilities sector lead at MSCI, where he produces ESG-focused company research and thematic industry reports. He also develops and improves methodology and data for the electricity, gas, water and waste management companies and oversees their ESG ratings. In his previous role as a senior equity research analyst at Bloomberg, Mr Mammadov published reports analysing major industry trends and government policies and how they impact financial performance and business strategy of utility companies within his coverage. Prior to joining Bloomberg, Mr Mammadov worked at BP and the State Oil Company of the Azerbaijan Republic. As well as speaking fluent Russian and Azerbaijani, Mr Mammadov holds a Master's degree in Business Management from the University of Surrey.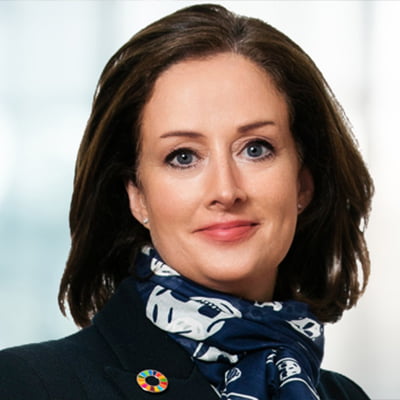 Dr. Dorothy Maxwell FICRS
Head of Davy Horizons
Dorothy leads Davy Horizons – sustainability and ESG advisory in Davy Group. She has 25 years international experience working with business and government on sustainability with Accenture, Willis Towers Watson, McKinsey Centre for Sustainable Business, Enterprise Ireland, European Commission, UK Dept of Environment, and Senior Advisor to HRH Prince of Wales. Dorothy holds a MSc and PhD in Environmental Science from Imperial College London, lectures on their sustainability MBA and is on the board of the Institute of Corporate Responsibility and Sustainability (ICRS).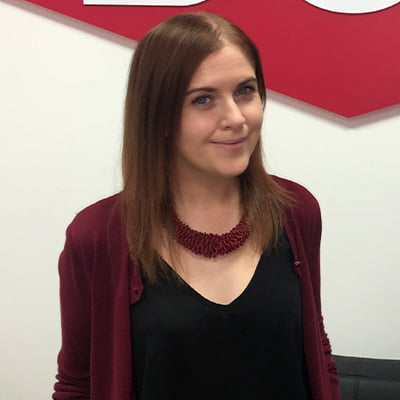 Óonagh McArdle
Global Sustainability lead at Dow Chemicals
Óonagh McArdle is the Global Sustainability Implementation Leader for Dow Inc. She sits within the Corporate EHS & Sustainability function and has responsibility of internal and external engagements, sustainability learning, facilitating business and customer sustainability requirements as well as supporting the Dow Inc. ESG agenda.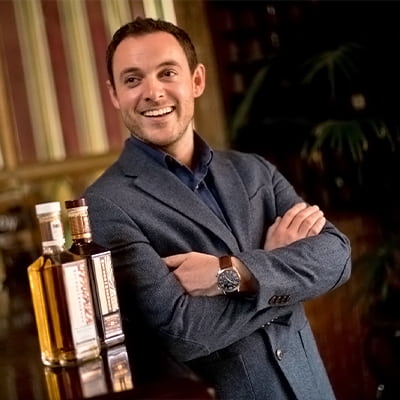 Dave McCabe
Blender, Irish Distillers
Dave McCabe is a Blender based in Midleton Distillery, Co Cork with responsibility for the blending process across Irish Distillers' portfolio of Irish whiskeys.
Part of his role focuses on sourcing barrels which are made from certified and sustainably sourced oak for whiskey maturation. Irish Distillers' sustainability initiatives in this area aim to map the chain of custody from forester to cooperage and ensure that the wood used to make casks is sourced from sustainably managed forests.
Dave first joined Irish Distillers in 2010 as a Brand Ambassador at the Jameson Experience Midleton. In 2012, he helped to establish the Irish Whiskey Academy, a centre of excellence for whiskey education.
In the same year, he was appointed Academy Tutor and International Whiskey Ambassador where his primary role involved educating visitors about the production of Irish whiskey, as well as travelling the world to represent Irish Distillers at whiskey events and seminars.
In 2016, Dave began working in blending under the guidance of Irish Distillers' Master Blender Billy Leighton.
Dave graduated from the University of Limerick in 2009 with a degree in Business Studies and holds a master's degree in Technical Communication and E-Learning also from the University of Limerick, graduating in 2010.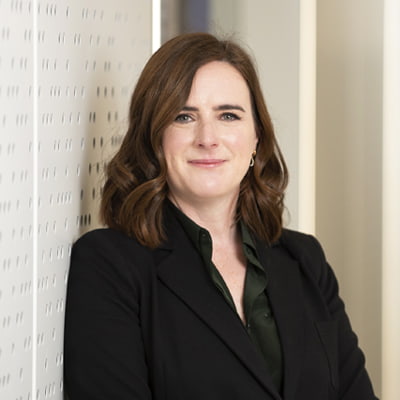 Catriona Nicholson
Head of Investor Relations, Kingspan
Catriona joined Kingspan to set up the internal Investor Relations function in 2017. During her time at Kingspan, Catriona has worked closely with the leadership team and the sustainability team on Kingspan's market leading sustainability strategy – Planet Passionate. As a manufacturer of products which improve the energy efficiency of the built environment, Kingspan has been recognised as a leader in the field, featuring on the CDP A List in 4 out of the past 6 years. Prior to joining Kingspan, Catriona worked in capital markets, most latterly as a Senior Equity Salesperson.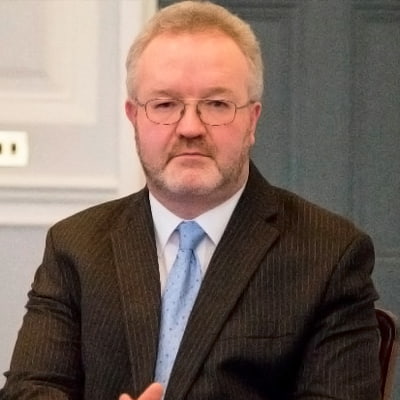 Dr. Paul Ryan
Director International Finance & Climate Division, Department of Finance
Paul Ryan is the Director International Finance & Climate Division, which is responsible for the management of Ireland's relationship with, and shareholding in, International Financial Institutions, and management of the Department's role in Climate Action and Climate Finance. Previously, Paul was responsible for Civil Service-wide Shared Service Payroll and Banking Projects, which modernised and centralised these services across Government Departments and State Agencies. He also led the Department's Finance & Corporate Directorate and previously worked on tax policy, budgetary policy and debt management issues with experience in a number of other Departments: Education & Science; Environment & Local Government; and Justice.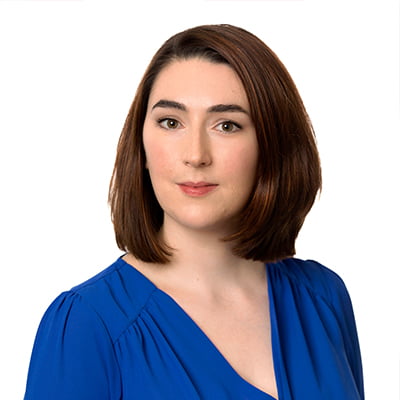 Sara Norris
Programme Executive at Sustainable Energy Authority of Ireland
Sara is a Programme Executive with the Sustainable Energy Authority of Ireland's Business and Industry Team. Her role involves developing and delivering energy-related educational and training supports for Irish SMEs including the SEAI Energy Academy. Sara previously worked with Enterprise Ireland as part of their High Potential Start-Up Unit and with FoodCloud, a social enterprise focused on food waste reduction. Sara holds a MA in Human Resource Management from the National College of Ireland.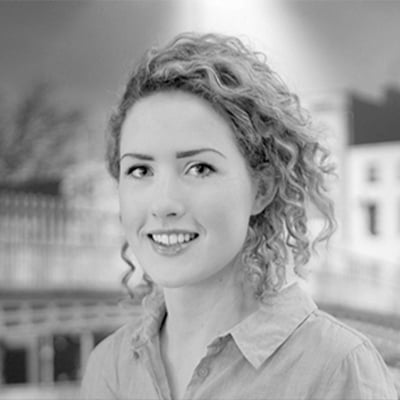 Olwen Smith
Global Lead, Transition Accelerator at CDP and member of the SBTi Corporate Engagement team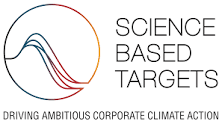 Olwen Smith is the Global Lead of CDP's Transition Accelerator team which engages high-impact companies to set science-based targets and develop credible transition plans. She also sits on the SBTi's Corporate Engagement team.
Olwen was previously part of CDP's Europe Corporate Engagement team, leading CDP's disclosure engagement in Ireland and Central & Eastern Europe. Earlier in her career, she held account management roles at a tech company and worked at a Berlin-based social impact start-up. Olwen holds a Master's degree in International Relations from Pompeu Fabra University & Hertie School of Governance and a Bachelor's degree in European Studies from Trinity College Dublin.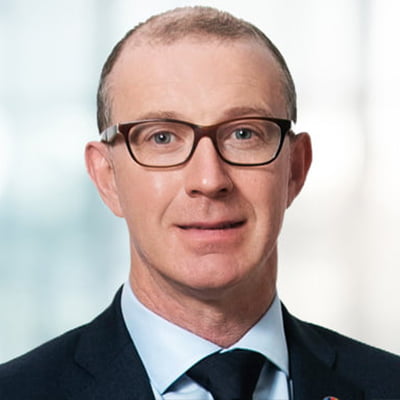 Tom Tynan
Head of Corporate Group Davy
Tom has a 26-year international track record in corporate and organisational advisory roles, stakeholder engagement, talent management and strategy implementation. In 2020 Tom founded Davy Horizons sustainability consultancy division to support complex multinational organisations meet their stakeholder and societal expectations and craft them into a comprehensive sustainability strategy and deliver on their societal and climate transition responsibilities. Prior to joining Davy Group Tom spent 18 years at Deutsche Bank, MD Equities in Tokyo, London and New York. Extensive academic background: Grad Dip. Corporate Governance (Smurfit UCD), Masters Entrepreneurship (UL), BSc (TCD), Regional & Local Development Grad Dip.(DIT). CFA ESG, Business & Climate Change Net Zero (CISL Cambridge) and Sustainability Leadership & Corporate Responsibility (LBS).
This event is part of the Davy Horizons thought leadership series to support corporates on sustainability and ESG. For further information see visit Davy Horizons.

Davy Horizons host the Institute of Corporate Responsibility & Sustainability Ireland professional association for sustainability and ESG practitioners in Ireland

For further information please visit the ICRS Ireland Hub.
Please note that the provision of this product or service does not require licensing, authorisation, or registration with the Central Bank of Ireland and, as a result, it is not covered by the Central Bank of Ireland's requirements designed to protect consumers or by a statutory compensation scheme.