Committed to supporting incredible Irish talent and organisations
At Davy, our purpose is to deliver world-class outcomes. We aim to be the financial service partner most trusted by our clients and most admired for our people. One of the ways we achieve this is by developing strong relationships with our clients and understanding the things that matter to them. We continuously strive to achieve for the Davy brand in a way that sets new standards for our marketing activities. We have built a brand we are immensely proud of.
Commercial sponsorship plays a pivotal role in the Davy communications programme. By aligning ourselves with individuals and organisations who we greatly admire through our sponsorships, we're able to connect with our clients, with Irish businesses and the communities in which we operate.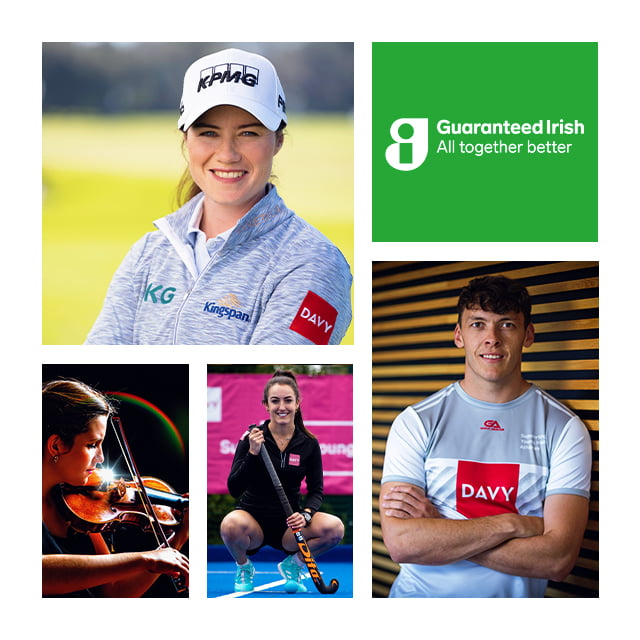 Sports Sponsorship
Davy. Supporting young Irish athletes
Leona Maguire
Since 2019, Davy have been proud sponsors of Leona Maguire. Leona's sister Lisa Maguire was also sponsored by Davy, but Lisa decided to retire from professional golf at the end of 2019.
Leona entered the professional game in 2018 off the back of a great amateur career while at Duke University. As an amateur, she was nothing short of sensational. A three-time Curtis Cup player with Great Britain & Ireland, Leona represented Ireland at the 2016 Rio Olympics and a year later, she captured the Ladies British Amateur Championship title. Leona was also atop the world amateur golf ranking for an incredible 135 weeks, which is the longest combined total at number one in women's history.
In 2020 Leona qualified for LPGA Tour promotion and in just her second event on the most elite Tour in all of women's golf, she recorded a top-5 finish at the ISPS Handa Victoria Open in Australia.
Leona had a very exciting 2021, in April, she achieved her highest placing in a LPGA Tour event and also the highest ever by any Irish female golfer, with joint second at the Lotte Championship. As a result, she broke into the top 100 on the Women's World Golf Rankings for the first time, ranked 93. By June 2021, she had four top 10 finishes and had pushed her world ranking to its highest ever position of 63rd place. In August of that year, Leona participated in her second Olympics at the Kasumigaseki Country Club in Tokyo, Japan and finished 23rd overall. That same month she achieved her seventh consecutive top 15 place at an LPGA Tour event by finishing 13th in the 2021 Women's British Open at Carnoustie Golf Links, Angus, Scotland with her world golf ranking rising to 43rd place. Leona became the first Irish woman to represent the winning Team Europe in the 2021 Solheim Cup. Leona was a crucial player becoming the greatest Solheim Cup rookie when she went unbeaten.
In February 2022 Leona followed this feat up by winning her debut title on the LPGA at the Drive On Championship and in doing so became the first Irish woman to win on the LPGA in history.
In June 2023, Leona recorded her second LPGA victory in June 2023 winning the Meijer LPGA Classic shooting a final day 64 to win by two strokes. 2023 has been a bright year for Leona and we can't wait to see what the rest of the year will bring.
Leona is a wonderful role model for aspiring young Irish athletes.
This partnership sees Leona wear the Davy logo on her competition clothing, while we will also provide her with financial planning and consultation as she continues her fledgling career.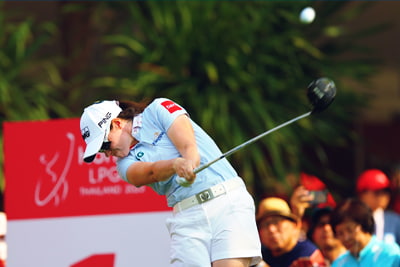 David Clifford
We're delighted to announce Kerry footballer and reigning All-Star and Footballer of the Year David Clifford as a Davy brand ambassador.
At just 24 years of age, David has won it all at intercounty level and is a hero and role model for young people across the country. David joins golfer Leona Maguire and hockey player Hannah McLoughlin on Team Davy, continuing our commitment to supporting young Irish athletes.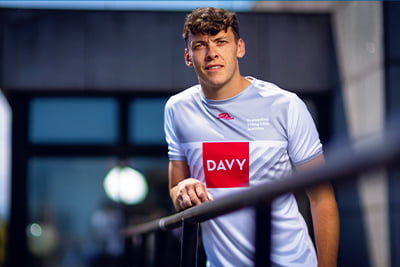 Hannah McLoughlin
Hannah McLoughlin joined Davy as a brand ambassador in October 2021.
Her first introduction to playing hockey was when she was finishing up in primary school. Hannah associates her hockey career beginning when she was 12 and started playing during secondary school and then joined her local hockey club. This is where her real enjoyment and love of the game took off and put her on the rollercoaster of Leinster and Irish underage selections from the age of 15 where she won both U16 and U18 Interprovincial titles and competing at both U16 and U18 European Championships. Hannah made selection for the U21 Irish women's squad when she was just 17 years old along with also getting her first senior international cap in the same year as her Leaving Cert. Hannah competed in two U21 European championships post this selection. She continued to train hard and was given opportunities within the Irish Women's Senior team at various training camps, some capped, some not.
In 2021, she competed at her first senior international ranking tournament in the Netherlands in June which was a European Championship and post this tournament Hannah made the Irish senior squad for the Tokyo Olympics in July 2021. Hannah is part of the first ever female Irish sports team to compete at an Olympic games.
Field hockey in Ireland is on a meteoric rise in popularity since the women's team took home silver in the world cup in 2018. In October of this year the Irish team travelled to Pisa, Italy to play in a knockout World-Cup Qualifier which they won and secured the only world cup ticket available at the tournament which ensures they can compete at the World Cup Competition during the summer of 2022 which is hugely important for the team and all the players to come.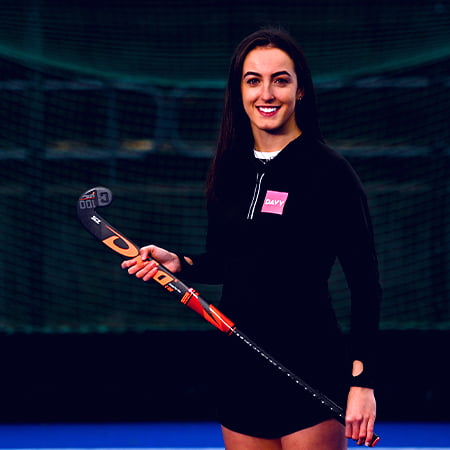 Arts Sponsorship
Davy. Supporting the arts
'Ovation' Corporate Member of the National Concert Hall
At Davy, commitment is something that's important to us. As Ovation Corporate Member with the National Concert Hall, we continue to support incredible talent in Ireland, and internationally.
The National Concert Hall is Ireland's National Cultural Institution for music and hosts over 1,000 events each year, offering world class music and entertainment for all ages - enriching people's lives through music and the magic of live performance.
Through our support of the National Concert Hall over the years, we set about creating a sound for the brand. In 2020, Davy and the National Concert Hall commissioned Irish artist, Iarla Ó'Lionáird, to develop and produce a unique piece of music that would become Davy's sound identity. The renowned musician took inspiration from discussions with Davy management and advisors about the history, culture and ambitions of the company. The Davy Sound is a brand score which can be used across multiple platforms, both online and offline – creating a distinctive audio brand identity for Davy.
Davy and the NCH won the 'Best Large Sponsorship' category award in the Business to Arts Awards in 2021.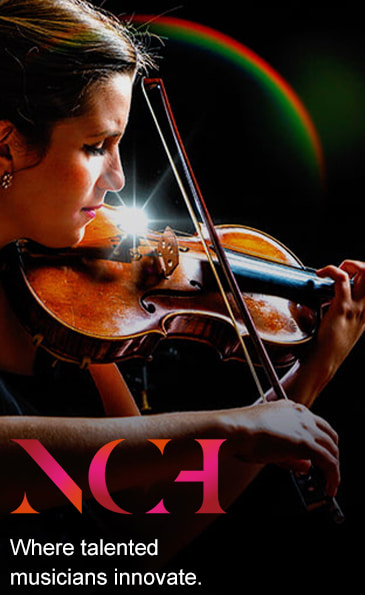 Irish business
Davy. Supporting Irish business
Guaranteed Irish
As a recent recipient of the Guaranteed Irish mark, we decided to sponsor the Guaranteed Irish Business Webinar Series 2020. The series is designed to facilitate business-to-business networking in an online format at a time of increased remote working. The series will feature experts from Guaranteed Irish businesses such as Davy, KPMG, Matheson and CBRE and will focus on issues of importance to Irish businesses including developing roadmaps for the return to work. Launched on a pilot basis when Covid-19 infection control measures were introduced in March this year, the series now has a weekly reach of over 13,500 listeners. Businesses can access the webinars by visiting guaranteedirish.ie. Our entry into the Guaranteed Irish group will add to the business membership organisation's ability to support the Irish economy, as we will work with GI to share relevant insights on economic analysis and financial market indicators.
Commenting, Pat Cooney, Group Head of Private Clients at Davy, said: "The research is compelling. Irish consumers value and actively support trusted Irish brands and like us. They view Guaranteed Irish as a badge of distinction and pride. Through the Davy Guaranteed Irish Business Webinar Series 2020, we want to support and learn from exceptional Irish businesses and to assist one another during this challenging period and beyond."
Commenting, Bríd O'Connell, CEO of Guaranteed Irish, said: "This new research shows the value that consumers place on businesses who display our mark and of its importance in consumer purchasing decisions. Davy's insights, shared values and deep connection with Irish businesses make them a natural fit for this and future collaborations."