Vincent Crowley appointed Chairman of Davy
16th December 2022
Davy is pleased to announce the appointment of Vincent Crowley as non-executive Chairman. John Corrigan, who had previously signaled his intention to step down, has now retired as Chairman and non-executive director. His retirement follows completion of the sale of Davy to Bank of Ireland in June 2022 and a transition in the composition of the board in the interim.
Mr Crowley is an experienced board member who currently serves on the boards of Grafton Group plc, C&C Group plc, and Altas Investments plc. He also serves on the board of Inner City Enterprise.
A former Chief Executive and Director of Independent News & Media plc and APN News & Media (Australia), Mr Crowley has varied and extensive international commercial experience in Ireland, UK, Australia, New Zealand, South East Asia, South Africa and France, and is a former Director of the Irish Australian Chamber of Commerce.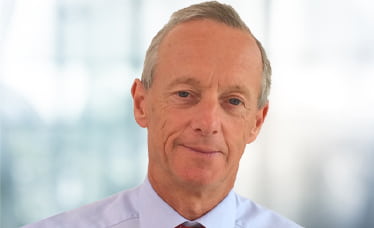 Commenting, Mr Crowley said
"As incoming chairman I wish to acknowledge the support and assistance provided by John in ensuring a seamless transition of ownership and governance for which we are most grateful.

"Under new ownership and with the support of a top-class management team, exceptional staff and a reconstituted Board, I believe Davy is well positioned to enhance and extend its service offering for its clients and to further grow its franchise and its ambition over the coming years."
The Davy board now comprises: Vincent Crowley (Chair), Bernard Byrne (CEO), Eileen Fitzpatrick, Richard Goulding, Michele Greene, Ian McLaughlin, and Rónán Murphy.
Download the full press release