Davy announces support of Ronan Mullarney
9 March 2020 – Ireland's leading wealth management provider, Davy, has today announced its support of 24-year-old Irish golfer Ronan Mullarney in a new sponsorship deal which will see the Galway native become an ambassador for the Davy brand.
Ronan turned professional in December, having enjoyed a stellar amateur career which culminated in him winning the Irish Amateur Close in 2019. Davy will play a key supporting role by providing him with financial planning and consultation services that will help him continue to make important strides in his professional career, while focusing on fulfilling his personal ambitions.
The new partnership will also see Ronan wear the Davy logo on his competition clothing, joining fellow Irish golfers Leona Maguire and Paul Dunne in representing the Davy brand on courses across the globe.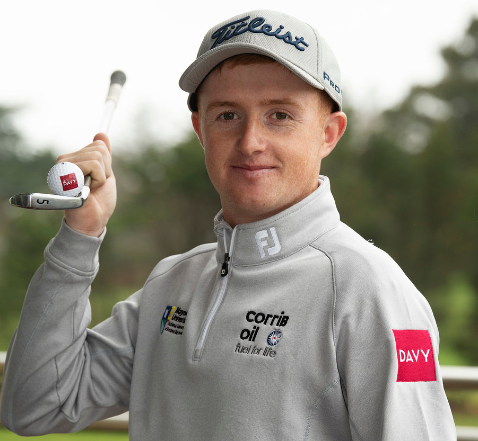 Pat Duggan, Director at Davy Private Clients, Galway said: "Davy is extremely proud to support up and coming talent in their pursuit of achieving world class outcomes, be it in business or in their personal lives. As an Irish company, we are delighted to extend that support to Ronan, an exceptional amateur who we have every confidence will make his mark on the professional stage. I would like to take this opportunity to wish Ronan continued success in 2020 and beyond."
Ronan Mullarney said: "I am so proud to become a Davy ambassador and represent them on my travels across the world as I begin my career as a professional golfer. It's great to be supported by such a successful Irish company and I'm looking forward to working closely with the Davy team."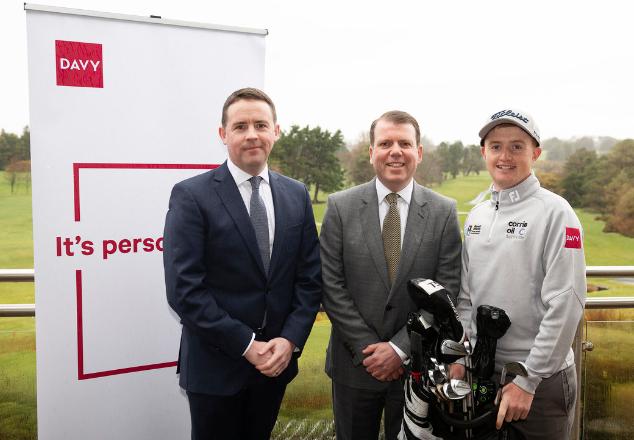 Ronan's amateur career saw him ranked in the top 50 amateur golfers in the world, whilst he represented Ireland by winning his way onto the International side for the Arnold Palmer Cup, which is the most prestigious Colleges Event in the World. He managed all this whilst completing a degree in Business and Administration and a master's degree in Strategy and Innovation.
He has enjoyed a strong start to his professional career, tying for 13th in the Ein Bay Open on the Alps Tour in February. His goal is to achieve full time membership of the European Tour within a three to four-year time frame.