Breda Flanagan, UX Designer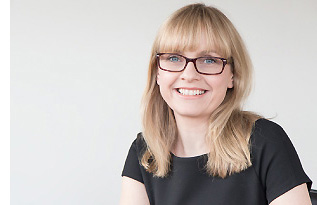 I have spent over 20 years in the design industry working as a UX designer. My role focuses on design and usability of various sites and applications around the business. Coming up with aesthetically pleasing design solutions which improve conversions and overall user experience is what I love about my job. Davy is a dynamic environment where I have the opportunity to work on interesting projects, collaborate with colleagues across different departments and develop user experience skills.
Making sure our sites and applications are engaging and intuitive requires me to keep right up to date with design and development trends. Career development is a big part of the Davy culture, and employees are encouraged to complete internal and external courses. Davy recently supported me career wise, I have just graduated with a Masters in User Experience Design.
Kate O'Brien, Senior Risk Officer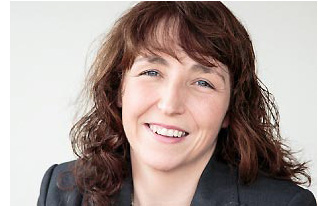 I joined Davy in December 2001 as an administrator in Pensions; on a temporary contract but was made permanent the following year. Within a year I was promoted to the position of team leader in the Third Party Investment support team.
Davy promote and facilitate professional development. In my 16 years with the company, I have been given the opportunity to gain a number of professional qualifications and the chance to move departments from Operations, to Compliance and then to Risk.
Away from my desk, keeping fit is really important to me but with two small kids it's hard to find time after work. For that reason I love the facilities here that allow me to exercise during my working day – I cycle to work (and have a secure place to keep my bike),and I can go to the gym at lunchtime.
Eimear Fox, Director, Davy Real Estate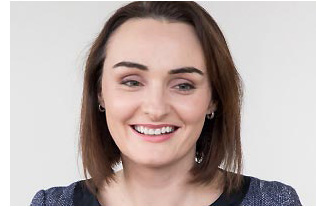 I joined the Davy Real Estate Team in 2006 having trained as a Chartered Accountant and Tax Associate. I was quickly promoted to manager shortly after joining and haven't look back since and have gained fantastic experience along the way. I am responsible for sourcing and executing transactions and manage a portfolio of Irish commercial real estate assets for high net worth clients, family offices and institutions. There is a strong focus on developing local relationships. In recent years, I have developed a strong Irish hospitality focus and have acquired and currently manage a large portfolio of Irish hotels.
As any of my colleagues would tell you, it's not all work at Davy. There are events, activities and classes throughout the year that I take part in. Overall, Davy is a great place to work. It's a competitive, driven environment but hard work and ability is rewarded and there is great satisfaction from being involved in so many exciting property transactions.
Neil McGuinness, Manager Davy Select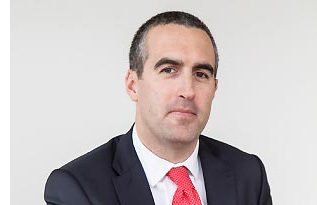 I joined Davy in March 2012, having previously worked in marketing and business development roles for the two main life assurance providers in Ireland.

Davy Select Intermediary business is a relatively new division of the company. Our business is an investment and pension platform that offers a wide range of investments with a supporting suite of online technology that includes high quality analysis and information for private investors and financial brokers.

Working with the intermediary market, I spend most of my time working on business development related activities and co-ordinating activity with the rest of the intermediary business development team. Often this involves meeting intermediaries who may not be familiar with our business proposition and discussing ways in which we can help them fulfil the investment and pension requirements of their clients. Each day brings something different. As a team, we are all involved in the design and execution of initiatives that improve the quality of service we provide to our network of intermediary firms. On any given day, you could be working on operational improvement, marketing campaigns, IT and investment proposition projects.