Breda Flanagan, UX Designer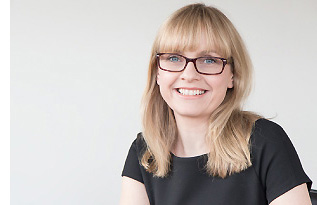 I have spent over 20 years in the design industry working as a UX designer. My role focuses on design and usability of various sites and applications around the business. Coming up with aesthetically pleasing design solutions which improve conversions and overall user experience is what I love about my job. Davy is a dynamic environment where I have the opportunity to work on interesting projects, collaborate with colleagues across different departments and develop user experience skills.
Making sure our sites and applications are engaging and intuitive requires me to keep right up to date with design and development trends. Career development is a big part of the Davy culture, and employees are encouraged to complete internal and external courses. Davy recently supported me career wise, I have just graduated with a Masters in User Experience Design.
Kate O'Brien, Senior Risk Officer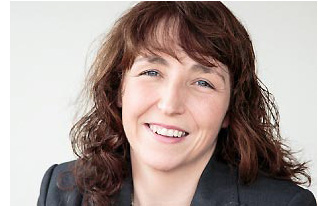 I joined Davy in December 2001 as an administrator in Pensions; on a temporary contract but was made permanent the following year. Within a year I was promoted to the position of team leader in the Third Party Investment support team.
Davy promote and facilitate professional development. In my 16 years with the company, I have been given the opportunity to gain a number of professional qualifications and the chance to move departments from Operations, to Compliance and then to Risk.
Away from my desk, keeping fit is really important to me but with two small kids it's hard to find time after work. For that reason I love the facilities here that allow me to exercise during my working day – I cycle to work (and have a secure place to keep my bike),and I can go to the gym at lunchtime.
Harry Maharaj, Institutional Equity Sales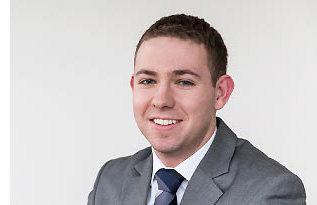 I graduated from UCD in 2010 with a First Class Honours degree in Mechanical Engineering, and joined Davy that same year. I was fortunate to start working on the Institutional Equity Sales Team from day one, where the key focus revolves around our well established business in Irish equities but also our ever expanding Pan-European research coverage.
My client base are predominantly based in London and the United States. Davy has been a perfect fit for me as it is a very entrepreneurial and highly competitive environment to work in.
Sinead Flanagan, Senior Compliance Manager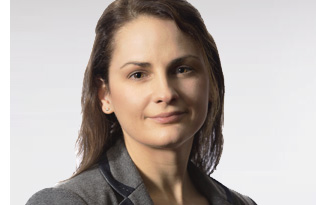 I graduated from the University of Ulster with a degree in Business Studies with Japanese and began my career in the investment funds industry, working in the Irish Stock Exchange Funds listing department for some time. Whilst there I completed a Masters in Investment and Treasury from which I developed a keen interest in the field of regulation and compliance. I joined the compliance department in Davy in 2005 and was subsequently promoted to a Senior Manager in the team.
It's been a really interesting time to work in the area of compliance as there have been extensive changes to the regulatory framework; our department is busy as a result and the department has expanded significantly from when I originally joined. During my time here, I have had the opportunity to work on the implementation of a number of key pieces of regulation and have participated in several cross-industry working groups and consultation processes. The main thing I enjoy about my job is the variety and the stimulation of constantly having to learn and adapt to changing rules and requirements. I find that people in Davy have a great energy, making it a dynamic and interesting company to work for. The company has a gym and fitness studio – a great facility to have on site.
David O'Neill, Business Analyst, Information Systems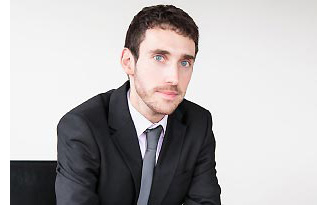 I graduated from UCC with a BSc. in Business Information Systems and an MSc. in Financial Economics, before joining Davy as part of its graduate programme in 2012. I currently work as a Senior Business Analyst in the IS department. My role is very business facing and involves liaising with a number of different departments across Davy. It's about understanding the business challenges that they face on a day to day basis and designing reliable solutions to meet these needs. This is done through project managing the implementation of new technology systems, or working on changes to existing systems, and leading these projects from initiation to go-live.
Since joining, I have pursued further education by completing the ISE Professional Certificate in Stockbroking and also obtaining a Diploma in Project Management from Griffith College, Dublin. However, it's not all about work as Davy offer a great work-life balance in the form of regular social events, gym classes and 5-a-side football leagues.
Eimear Fox, Director, Davy Real Estate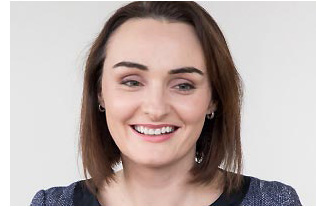 I joined the Davy Real Estate Team in 2006 having trained as a Chartered Accountant and Tax Associate. I was quickly promoted to manager shortly after joining and haven't look back since and have gained fantastic experience along the way. I am responsible for sourcing and executing transactions and manage a portfolio of Irish commercial real estate assets for high net worth clients, family offices and institutions. There is a strong focus on developing local relationships. In recent years, I have developed a strong Irish hospitality focus and have acquired and currently manage a large portfolio of Irish hotels.
As any of my colleagues would tell you, it's not all work at Davy. There are events, activities and classes throughout the year that I take part in. Overall, Davy is a great place to work. It's a competitive, driven environment but hard work and ability is rewarded and there is great satisfaction from being involved in so many exciting property transactions.
Neil McGuinness, Manager Davy Select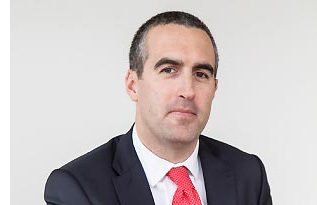 I joined Davy in March 2012, having previously worked in marketing and business development roles for the two main life assurance providers in Ireland.

Davy Select Intermediary business is a relatively new division of the company. Our business is an investment and pension platform that offers a wide range of investments with a supporting suite of online technology that includes high quality analysis and information for private investors and financial brokers.

Working with the intermediary market, I spend most of my time working on business development related activities and co-ordinating activity with the rest of the intermediary business development team. Often this involves meeting intermediaries who may not be familiar with our business proposition and discussing ways in which we can help them fulfil the investment and pension requirements of their clients. Each day brings something different. As a team, we are all involved in the design and execution of initiatives that improve the quality of service we provide to our network of intermediary firms. On any given day, you could be working on operational improvement, marketing campaigns, IT and investment proposition projects.