Our portfolio
The Davy Irish Property Fund offers you a stake in a portfolio of unique buildings in prime locations throughout the city. It has been created to deliver long-term value with both office holdings in the heart of Dublin's corporate landscape as well as prime retail locations.
Nutgrove Shopping Centre
Nutgrove Shopping Centre is one of the first suburban retail centres in Ireland, familiar to generations of Dublin shoppers. Located in Rathfarnham, south County Dublin, the 111,000 sq. ft centre was originally built on part of the old Lamb's Jam orchards. Famously, it is home to the first drive-through restaurant in Europe, a McDonald's, which opened at the centre in 1985.
The property currently includes over 70 shops with major brands including our anchor tenants: Penneys, Dunnes Store and Tesco. As well as nearly 1,000 free car parking spaces.
Davy acquired the property in 1989 for just over €15 million and it has remained a strong contributor to fund growth ever since. As a staple 'go to' destination for South Dublin shoppers, Nutgrove's future remains positive.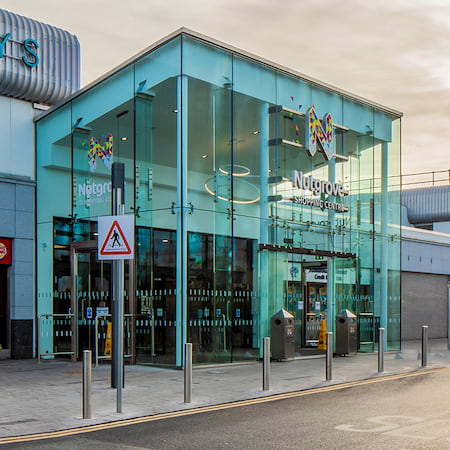 20 On Hatch
Hatch Street is named after John hatch, great-great grandfather of playwright J.M. Synge, and the man responsible for developing the area during Dublin's late 18th century building boom. Now this leafy business district, nestled between St. Stephen's Green and the Grand Canal, is home to such famous corporate neighbours as LinkedIn, Dropbox, Slack and IDA Ireland.
20 On Hatch, a modern 44,000 sq. ft property, is an elegant addition to the district and a welcome part of our fund. It was acquired by Davy in 2014 for €27.5m and is currently leased to MetLife.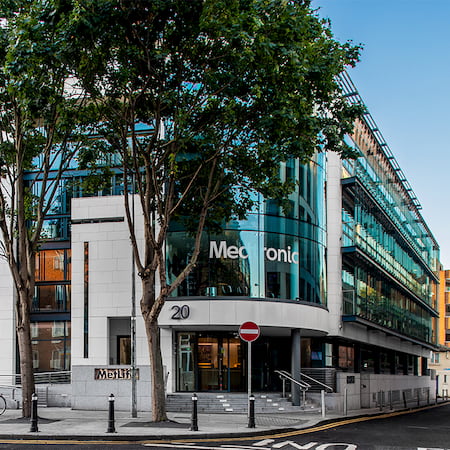 Percy Place
The Locks, Percy Place, is a showcase property in the centre of Dublin's business district, overlooking the banks of the Grand Canal. A picturesque stroll for busy office workers, the building can be found, nestled between the historic canal locks.
Our front is The Barge Horse, a charming bronze statue, sculpted by Maurice Harron in 1999. A tribute to the hard-working canal horses and the children who tended to them on the country's canal networks. Not too far away sits the statue of Patrick Kavanagh contemplating his own 'Canal Bank Walk'.
The property is ideally located, a short distance from the Grand Canal Dock Dart Station, Ballsbridge Village and the Aviva Stadium.
The 36,000 sq. ft building itself was acquired by Davy in 1997 for just over €6.5m and is currently leased by multiple tenants.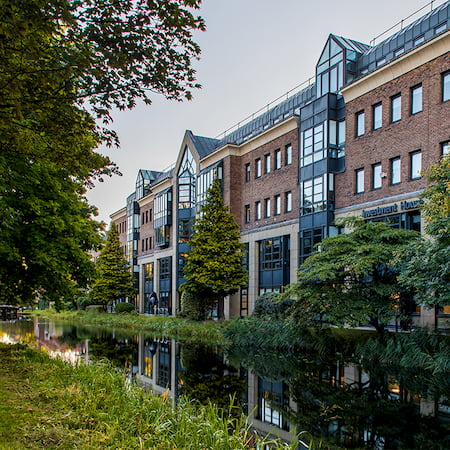 WARNING: If you invest in this product you may lost some or all of the money you invest. The value of your investment may go down as well as up.